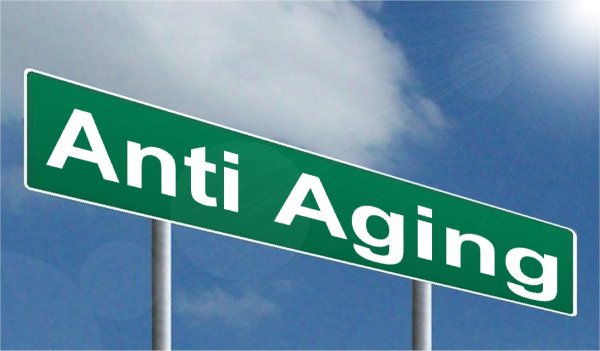 One of the biggest and most important benefits of Argan Oil is the Anti-aging property. It helps clear the skin and get rid of accumulations of air pollution and its side effects on the skin. The earlier the start of the application of the oil is the better it is for the skin. It helps prevent the appearance of wrinkles and keep the skin youthful and radiant. Argan oil is full of anti-oxidants which makes it ideal as an anti-aging treatment. It helps the elasticity of the skin and it makes it plumper and softer.
The organ oil is great as a night time cream because the skin absorbs it quickly so no oily residue is left behind. The best way to use the oil at night is to massage one or two drops into a clean face rub and massage the oil back and forth from the bridge of the nose to the temples of the face. Tab gently one drop under the eyes area. Vitamins A and E will keep your under eyes moisturized and prevent fine lines from forming. Wash you face well in the morning ,otherwise, the oil might cause your a light skin tanning.
Acne is caused mainly by three things : excess production of sebum, lack of proper exfoliation, and bacterial growth. While healthy eating habits and drinking plenty of water can help in clearing acne problems the regular use of argan oil can help as well enormously. Argan oil is very light it keeps the skin moisturized without making the skin overly greasy. It soothes the affected areas on the face. And it contains anti oxidants that help heal the affected areas.
Apply the oil on the affected area after properly cleaning and drying it in gentle rubbing motion twice a day ,the oil will ensure that the skin gets the nutrients and the vitamins it needs to heal. The oil can help clean mild acne, heal the skin and provide balanced moisture. You might consider tea tree oil as well to accompany the organ oil treatment as both are rich in anti-oxidants and in anti-bacterial, anti-viral, and anti-fungal properties. Together, they can help fight stubborn acne while reducing the inflammation, and scarring. Please be aware that A healthy diet and drinking plenty of water will help enormously in dealing with acne .With the use  of Argan Oil expect to see results in about 3 weeks
A good idea is to add about 3 drops of Argan oil to your favorite facial mask to add a brightening effect to it. Or make your own facial mask by mixing 1 tbsp of lemon juice, 3 tsp of plain yogurt, 1 tbsp honey, and 3 drops or Argan oil. Apply to a clean dry face for 10 minutes then rinse it off with lukewarm water. An other trick is to add a drop ot two to your foundation, bronzer, or tinted moisturizer for a dewy luminous look.
Why Use Argan Oil for Hair?
Argan oil is often used as a hair treatment. It is extremely beneficial for hair and scalp, and is commonly used as a conditioner.
Vitamin E is extremely beneficial for hair, and is found in argan oil in high quantities. Vitamin E promotes healthy hair growth as it contains antioxidants, which help boost cells and encourage them to produce healthy hair – it has even been used for hair regrowth.
Argan oil number of benefits when used on hair. It can act as a moisturiser for the scalp to fight dandruff and dry scalp. It can also promote the growth of healthy, strong hair as opposed to thin, brittle hair. It can even undo some of the damage done through chemical treatments and dyes, and can be used to treat split ends.
There are different ways to use argan oil hair treatment to revitalize your hair and stimulate its natural growth. You can apply pure argan oil to your hair either before or after washing it.
Hair Treatment Before Washing
Half to one hour before taking a bath or shower pour some argana oil on your hand palm after that simply and gently massage it to your scalp skin using your fingertips, then using your hand palm to spread it throughout across your hair.
*Use a comb or brush to evently distribute the oil from roots to tips
To enhans the effect of your argan oil hair treatment you may want to wrap the oil hair in a hot warm towel or a piece of cloth will also do for the rest of time 30 minutes befor thoroughly shampooing and washing your hair. If you suffer extra dry damaged or frizzy hair pure argan oil hair treatment is an efficient cure, simply apply it as mentioned about and lea it in your hair over night
Argan Oil Hair Treatment After Washing
For the use after your hair wash, you can either towel/blow your hair dry befor using pure argan oil or apply the oil directly to damp hair before styling.
Again simply apply a small amount of pure argan oil to your hair and thoroughly camb it through with your fingers or with brush starting with the ends first to get rid of hair frizzn any conventional wet hair gel out there does. You can also add a few drops of the pure oil to you conditioner daily. If you happen to use more argan oil then needed, you may still can rinse your hair to diminish the oily effect a little.
*you may consider other ways to benefit from argan oil depends on your specific need
Leave-In Conditioner andStyling Agent
Many leave-in conditioners are greasy or make hair stringy or clumpy. Argan oil is the exact opposite, especially if you need to style your hair in a hurry, It makes hair easier to style and, when used in the correct quantity, absorbs easily and does not leave any greasy residue.
Pure argan oil used as an amazingly effective, chemical-free leave-in conditioner. All you need is a few drops of pure argan oil. Depending on the thickness, texture, condition, and length of your hair, you may need anywhere from 1 – 3 drops Rub the oil thoroughly between your palms and then comb your hands and fingers thoroughly through damp or towel-dried hair. Make sure to massage into the scalp and tips to promote healthy scalp, encourage hair growth and to treat split ends.
It is also incredibly simple to use as a styling agent. Application is similar to use as a leave-in conditioner, but hair doesn't have to be wet. Rub a few drops of argan oil between your palms and comb through dry hair, ensuring even distribution. Don't use too much – you want it to absorb easily and a little goes a long way. It is a long-lasting styling agent which will make hair manageable and add great shine.
As a Treatment Oil for Dry Scalp and Dandruff
As this oil is a great hair moisturizer, you can use it as your hair treatment oil too. Using this on your scalp will nourish your hair and reduce dry scalp. Argan oil can be directly applied onto your scalp. You can also use it as the warm oil for the best positive results. Warm about 4-10 drops of argan oil by rubbing between your palms. Apply the oil onto your scalp and massage well. You can apply some oil on your hair too. Now place a shower cap and leave the oil on your hair a few hours before shampoo. You can also leave it overnight if you have dandruff or dry scalp. Do this treatment twice per week to get rid of dandruff.
With Your Hair Treatment Shampoo and Conditioner
Use a few drops of argan oil with your shampoo and conditioner and you will see moisturizing effects on your hair. Just add a drop or two to your shampoo and conditioner before using these on your hair while showering.
As a Safeguard Heat Styling Product
Before using the blow dryer or a styling iron on your hair, use this oil as a safeguard heat styling product. The rich oil protects your hair from high heat and damages due to heat styling. Also it provides your hair natural nourishment with lush locks and healthy shine.
Argan Oil helps to protect the elasticity and beauty of your skin helping you combat the tell-tale signs of ageing, WHICH MEANS ARGAN OIL, EFFECTIVELY, WILL BENEFIT YOUR BODY IN MANY ASPECTS, we are about to mention some of them :
Pregnancy
Stretch marks are an issue for many pregnant women, but argan oil is the ideal protection against stretch marks and sagging, puckered skin after birth. Argan oil increases the elasticity of skin due to its vitamin E content. Using a few drops of argan oil to rub into breasts, stomach, bottom and thighs during pregnancy will reduce the likelihood of developing unsightly stretch marks
Argan oil is also idea for keeping skin and hair soft, healthy and hydrated during pregnancy.
Skin Moisturiser
Argan oil is most commonly used as a skin moisturiser to hydrate and soften skin. With its high vitamin E and fatty acid content, argan oil is the ideal product to give skin a natural boost. It absorbs easily and is non-greasy and non-irritating, which makes it a great natural moisturiser.
It is easy to use all over the body, including the face and neck. Simply smooth a few drops into your skin using gentle rubbing motions, as you would with any face and body lotion.
Dry Skin Conditions
People suffering from dry skin or conditions such as eczema which can leave skin raw, flaky and itchy will benefit immensely from argan oil. The vitamin E and fatty acids in argan oil are excellent for repairing damaged skin and providing it with nutrients which will prevent further dryness and irritation. Argan oil also contains ingredients which soothe skin. Applying a small amount of oil directly to afflicted skin and massaging in gently can provide relief and encourage healing.
Body and Bath Oil
Add a few drops of argan oil directly onto your skin, into the bath or body lotion. It's safe to use on a baby and to help minimize stretch marks and heal new scars.
Dry Elbow and Heel Softener
Massage a few drops of argan oil into your elbow or dry heel to soften, moisturize. Use as an overnight treatment to nourish cracked heels by working a good amount into your feet and toes. Cover with socks and wake up to supple feet.
Cuticle and Nails
If you have very rough cuticles and the skin around your nails are very tough, you can really benefit from using Argan oil on your hands and nails. Just like with hair, Argan oil will provide the extra moisture that your nails, cuticles, and skin need. Do your nails crack and are they brittle? Applying Argan oil to it can show drastic changes over time. All you have to do is put a few drops on your nails and then massage the Argan oil on your nails, cuticles, and on the skin surrounding you nails. Doing this for a couple of minutes allows your nails and skin to absorb the oil.
For some men and women, the cuticles can be very hard to push during a manicure or a pedicure, but with the use of Argan oil, the cuticles of your nails becomes noticeably softer and easier to clean. The oil also works to soften and prevent any calluses surrounding your nails
Lip Conditioner
Argan oil benefits more than just your skin and hair; it makes for a wonderful lip treatment or chap stick substitute! Rub in 1-2 drops, and wipe away any excess.
This will not only heal any cracked lips, but also keep your lips soft, smooth and conditioned. Keep argan oil around in winter-time to prevent chapped lips.
Improves Skin Appearance
Even for those who don't have scarring, wrinkles, or some other skin ailment, Argan oil can still make your skin soft and supple. Saponins in Argan oil reactivate skin cells' ability to regenerate, keeping your largest and most important bodily organ healthy and strong.